What Can You Expect to Pay a Good Painter?
Homeowners short on time or expertise are often faced with the daunting task of choosing a professional painting contractor. How much do painters charge? and how do they quote a painting job? We'll address those questions here, and others you may have.
The best way to determine how much painters charge is by going through the following processes:
Consider the size and complexity of your painting project.
Compare service levels among contractors.
Rely on professionals for referrals.
1. Consider the size and complexity of your painting project.
The size and complexity of the job are the key to how much a painter will charge. For example, if you have a new house that needs to be painted for the first time, you will need someone with professional experience in that type of work.
If you have a big, old house requiring exterior painting , the colors might need to be chosen according to local bylaws for historic areas. Get the right painters for such jobs, because not only do you want the best look for your new home, you don't want to face steep penalty fines, or worse, be forced to repaint.
However, if you're doing minor repairs and replacing old and peeling paint in a small part of your house, chances are you don't need a professional for that.
However, if you decide to hire a professional for this sort of work, be sure to know how much the painters will charge for a small job—or if they even take them on.
2. Compare service levels among contractors.
This is a fact-finding stage aimed at determining how much painters charge, and which one is the best choice. Gather contact information for several painters and painting companies from their websites; make cold calls and send emails to inquire about what you get for your money.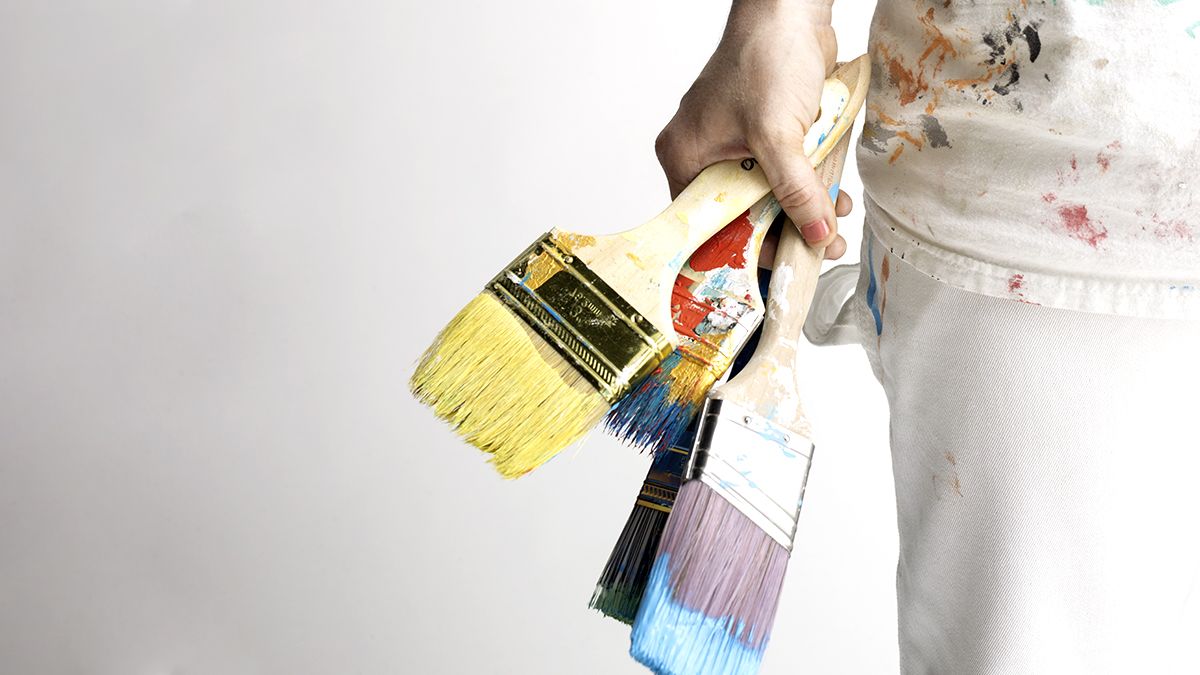 After obtaining the information from different painters' sites, analyze it carefully. You can also use authority sites to get expert information on how much painters typically charge per hour.
Be sure to compare how different painters and painting firms arrive at their rates, and what is included in the quoted rate.
3. Rely on professionals for referrals.
Ask local professionals, such as the fine staff at Mayfair Paint N Paper, who are well-informed about the painting industry.
A local professional supplier can recommend reliable and affordable painters in your region, which saves you time and money. They can also supply a list of referrals for painting jobs, and provide insight as to what to expect when dealing with painters in general.
Conclusion
Painters and painting companies typically base their rates on whatever the trending market rates are. As a homeowner trying to determine how much painters charge, if you follow the above steps, you will be able to get the best rates.
Once you have a few recommended names of independent painters you feel you can trust, invite them to visit the site of the job to evaluate it; this will give them a far more accurate basis upon which to provide you a quote.
Need More Help or Qualified Referrals?
Contact Mayfair Paint today – 519-756-9790, we'll be glad to help!